Copic Markers are professional-grade tools built for art, design and drawing.
First released in Japan back in 1987, Copic Pens have found favour among artists and designers in various sectors, including the fashion, architectural, graphic design and comic industries.
Copic offers various exceptional quality markers that'll work for you whether you're a keen amateur or a professional artist.
Copic Markers are available in singles or sets.
Click Here For Copic Markers Prices & Availability
Copic Classic Markers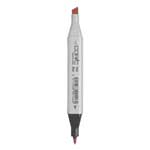 The original Copic marker and many argue the best. The classic marker lives on many artists desks in studios across the globe.
Filled with the renowned acid-free alcohol-based Copic Ink, the pen has two tips. The classic chisel tip produces a 2-6mm line for filling in. The fine nib is 0.5mm, ideal for edging and detailing.
Refillable
Available in 214 colours
Copic Classic Marker Sets
Copic Classic Markers are available individually and in sets of 12, 24, 36 and 72.
Classic Colour Sets Include
A Colours
B Colours
C Colours
Architecture
Basic Colours
Bright Colours
Cool Grey
Environment Colours
Neutral Grey
Pastel
Skin Tones
Spring
Summer
Toner Grey
Warm Grey
Winter Colours
.
Copic Ciao
The Copic Ciao Marker features a super brush nib for thicker strokes and a medium broad chisel tip for variable-width strokes. Suitable for cartoonists, fine artists, illustrators and a wide range of other arts and crafts.
Filled with Copic ink
Refillable
Child safe cap with air holes
Available in 180 colours
Copic Ciao Marker Sets
Copic Ciao Markers are available individually and in sets of 5+1 (5x Ciao's and one other pen) 6, 12, 24, 36 and 72.
Ciao Colour Sets Include
Brights
Doodle
Grey Tones
Hair
Hue
Jewel
Manga
Pastels
Primary
Sea
Standard
Skin Tones
Vampire
Warm Grey Tones
.
Copic Sketch Markers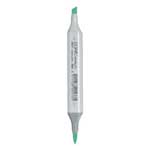 The Copic Sketch Marker is a professional twin tipped pen featuring the super brush tip, which is very soft and flexible and a medium broad tip that is strong and rigid. Both tips are replaceable, and the pens are refillable with Copic Ink or another thin ink of your choosing. (The Sketch marker doesn't work with paint, only use ink).
The Copic Sketch Marker is ideal for all levels of drawing, sketching and many other art applications.
358 Colours
Refillable
Replaceable Tips
Easy To Read Lids
Copic Sketch Marker Sets
Copic Sketch Markers are available singularly and in sets of 3, 6, 12, 24, 36 and 72.
Sketch Colour Sets Include
Basic
Blending Basics
Bold Primaries
Cool Grey
Colour Blending
Colour Sets A-E
Earth Essentials
Ex Sets
Floral Favourites
Fusion
Pale Pastels
Perfect Primaries
Sea & Sky
Secondary Tones
Sketching Grays
Skin Tones
Warm Grey
.
Copic Multiliner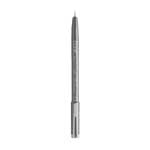 The Copic Multiliner are fine-tipped pens ideal for outlines, sketching and technical drawings. The pens boast multiple nib sizes with consistent lines.
Filled with pigmented water-based ink that won't smudge and is compatible with the alcohol ink found in Copic markers.
Available in singles or sets of 4 and 8.
There are 10 tip sizes available which include
Copic Multiliner SP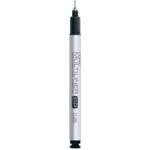 The Multiliner SP is made for a lifetime of use, featuring a hard-wearing brushed aluminium body. Change the ink cartridge and nibs when required.
Copic Multiliner Colours
Copic Muliliners are available in the following colours
Black
Brown
Cobalt
Cool Grey
Copic Wide Markers
Copic Wide is the widest pro marker with a tip of 21mm. An excellent tool for filling large areas, creating effects and calligraphy work.
Copic Marker Nibs
Replacement and interchangeable Nibs are available for all Copic Markers, nibs include
5mm Calligraphy
3mm Calligraphy
Brush Nibs
Round Nibs
Semi Broad
Sketch Nibs
Sketch Super Brush
Soft Broad
Standard Broad
Super Fine
.
Copic Markers FAQ
Copic Markers Seem Expensive Are They Worth It?
Copic markers are indeed more expensive than some other brands, but they are of a very high quality build the ink's of very good quality also.
There's a reason many professionals use Copic markers, they are a professional-grade tool, and the price reflects that. Remember, you only get what you pay for.
Do Copic Markers Last?
Copic Marker ink goes a long way. They are refillable and the tips replaceable, so yes, they can last a very long time, even a lifetime, if you look after them.
What's The Best Copic Marker For Beginners?
If you're a beginner or just want to get a general feel for Copic markers, your best bet is a Ciao 5+1 set consisting of 5 Ciao markers and a Multiliner.
This set will allow you to experience the Copic feel. If you like them, you can progress to the Classic or Sketch marker.
What's The Best Copic Markers For Professionals?
The Sketch Marker with its chisel and brush tip, although professional artists will likely incorporate other pens in the range, such as the wide and Multiliner.
For the most serious of Professionals who want every colour, There's the Sketch Marker suitcase—a heavy-duty metal case with all 358 Copic colours.
What's The Copic Colour System?
The Copic Colour System organises Copic markers so artists can quickly identify the colour levels by reading the code on the cap.
The colour system is letters followed by numbers.
The letters represent the colour family.
The first number is the saturation of the colour measured in numbers 0-9
The last number represents the levels of brightness of the colour measured in numbers 000, 00 and 0-9 (12 classes)
Colour System Examples
0 (the lowest number) is white
V09 is Violet
YR82 is Mellow Peach
100 (the highest number) is Black
If we look at Violet, which is code V09
V=Violet Family
0=Blending Group (lowest in the range)
9=Brightness (highest in the range)
If we look at Mellow Peach, which is code YR82
YR=Yellow Red Family
8=Blending Group (high)
2=Brightness (low)
The system can take some getting used to, but once you learn it, you'll be able to pick your pens much quicker by looking at the numbers on the caps. Don't be put off by the coding. The caps are coloured and have the colour name printed as well as the code.