The Copic Sketch Marker the tool of choice for many professional artists and designers. The highly versatile Sketch is fitted with a brush tip and a medium broad tip at the other end—the brush tip's durable but flexible and soft around the tip area.
Interchangeable Tips
Refillable
358 Colours
Please Follow Links To View Markers
Sketch Marker Sets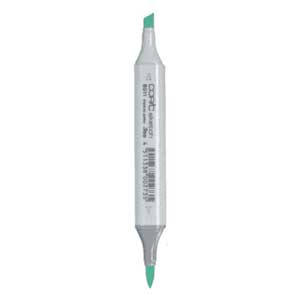 The tips are interchangeable, so you can replace or swap to a different Copic tip.
The ink dries very quickly and doesn't run, smudge or bleed through paper—the ink's alcohol-based, non-toxic and permanent with an extremely low odour.
The Sketch is refillable with Copic Ink which will refill a Sketch Marker 10 times. The body is oval-shaped to prevent rolling. The lids are colour coded and feature the colour name and code.
Sketch Markers are available individually and in sets of 6, 12, 24, 36, 72 and 358
Sketch Marker Sets
Copic Sketch Marker Sets include
Basic
Blending Basics
Bold Primaries
Cool Grey
Colour Blending
Colour Sets A-E
Earth Essentials
Ex Sets
Floral Favourites
Fusion
Pale Pastels
Perfect Primaries
Sea & Sky
Secondary Tones
Sketching Grays
Skin Tones
Warm Grey
.
Click Here For Copic Sketch Markers Prices & Availability