Posca paint pens and markers work on all materials. As such, they are a firm favourite of many artists and craftspeople as you just can't beat the versatility of the pens.
The pens were released in the early eighties and found quick popularity with Graffiti artists who made the pens popular in the mainstream.
Posca Pens & Markers offer paint in the pocket in a clean, compact, easy to write form.
Click Here For Posca Paint Pens & Markers Colours, Prices & Availability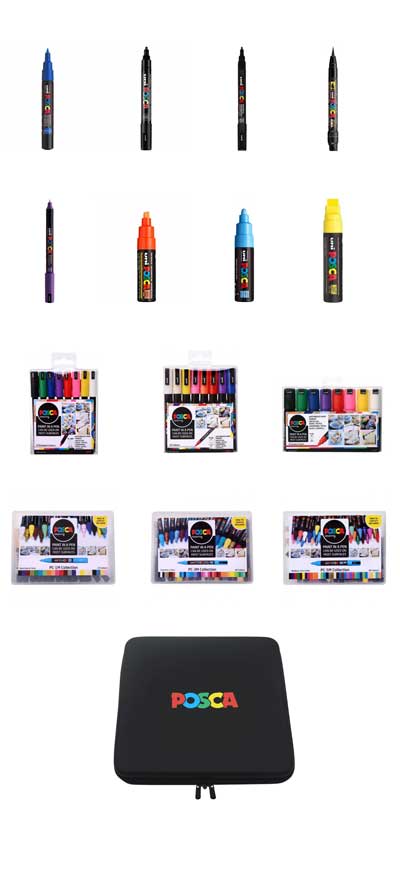 Posca Paint Pen Features
There's a Posca Paint Pen for every conceivable writing, drawing and painting situation. Each pen's packed with a range of features and benefits which include
Posca Tips
Posca pens are available with 8 different sized tips
5 different shaped tips in acrylic or plastic
Posca Paint
Pens are loaded with high-quality, pigment-rich water-based paint
Smooth stroke application
Fast drying
The paint is highly opaque with a bright finish
Once dry the paint's extremely weather-resistant
The paints water-soluble, layerable and mixable
Excellent UV resistance
Permanent on porous surfaces
Removable on non-porous surfaces (seal with varnish for permanence)
Posca Pen Bodies
Valve system conserves paint
Mixing ball built-in – shake to mix
Body thickness matches tips
Colour coded caps
Posca Colours
66 Colours available
8 Glitter Colours
8 Metallic Colours
6 Fluorescent Colours
Posca Paint Pens & Markers Include
PC-1MC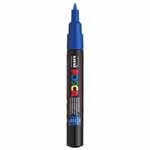 The PC-1MC has an ultra-fine tip of 0.7-1mm for precision lines and colouring a good pen for both writing and drawing. The tip is removable and washable. The pen is compact and pocket friendly
PC-1MR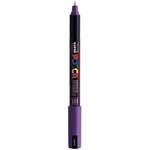 The PC-1MR is another ultra fine-tipped pen at 0.7mm. Loaded with paint that produces a thin but uniform and dense line. Perfect for fine line drawings and artwork.
PC-3M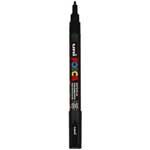 The PC-3M is an all-round fine-tipped pen with a 0.9-1.3mm bullet tip. Suitable for a range of artwork used on various materials.
PC-5M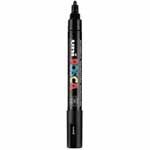 The PC-5M is a thicker bullet tipped pen at 1.8-2.5mm. A highly versatile pen that produces a clean solid line. The tips reversible so you get double the use out of each one.
PC-7M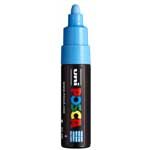 The PC-7M is the fattest bullet tip in the Posca range with a 4.5-5.5mm broad tip. Ideal for larger artwork and colouring in.
PC-8K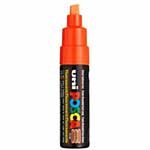 The PC-8K features a broad chisel tip with a thickness of 8mm ideal for calligraphy and curves. The tips removable so it can be soaked with water if dried out.
PC-17K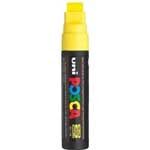 The PC-17k is the largest of all Posca markers boasting a 15mm extra broad tip with bevelled edges for extra control. Ideal for filling in large areas quickly.
PCF-350
The PCF-350 is like using a brush and pen in one. The pen features a soft brush tip capable of producing lines of between 1-10mm—a favourite for colouring and lettering.
Posca Pens Multipacks
All Posca Paint Pens are available in singles or multipacks
Standard 8 – 8 standard colours
Standard 16 – 16 standard colours
Pastel Colours – 8 pastel colours
PC-1M Collection – 22 colours
PC-1MR Collection – 16 Colours
PC-3M Collection – 40 colours
PC-5M Collection – 38 colours
PC-7M Collection – 8 or 15 colours
PC-8K Collection – 33 colours
PC-17K Collection – 10 colours
20 Piece Case – 20 pens of various colours including PC-1M's, PC-3M's & PC-5M's
60 Piece Case – 60 pens of various colours including PC-1M's, PC-3M's, PC-5M's & PC-8K's
Posca Materials
Posca pens are suitable for use on various materials.
| | |
| --- | --- |
| Material | Preparation |
| Canvas | Ensure canvas is primed |
| Cardboard | Not required |
| Ceramic | Ensure the surface is dry |
| Concrete | Ensure surface is dust and damp free |
| Fabric | Machine wash |
| Glass | Ensure surface is dry, dust and grease-free |
| Masonry | Ensure surface is dust and damp free |
| Metal | Ensure surface is dust and damp free |
| Paper | No preparation necessary |
| Plastic | Ensure surface is dust and grease-free |
| Wood | Roughen the surface with sandpaper |
Click Here For Posca Paint Pens & Markers Colours, Prices & Availability