Brush Pens & Markers allow you to control the thickness of lines by adjusting the pen's pressure to paper (or whatever other surface you may be writing on).
Brush Pens achieve this versatility with their design of long flexible bristles, which finish at a point. Brush pens are favoured for drawing, sketching, graphic design, calligraphy and even technical drawing.
Here are the best brush pens and markers currently available in the UK.
Shinhan Touch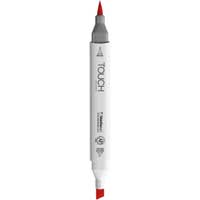 The Shinhan Touch Marker features a versatile fine brush tip, allowing for a range of brush pen techniques.
The pens are highly durable and remain firm for a long period of time, even with regular use. The pens are refillable. You can replace the tips also.
The ink flows well and dries at an optimal time, not too fast and not too slow. The pen also features a broad chisel tip to use in conjunction with your brush nib.
Buy in singles or sets of 6, 12, 24, 36, 48 and 60
Available in 204 colours, pen tips are colour coded and numbered for easy reference.
Bower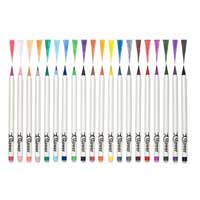 Real brush tips formed from nylon bristle fibres providing excellent accuracy and control. The pens are filled with water-based ink, which can be blended for that classic watercolour effect.
Suitable for many art applications from calligraphy to cartoon pictures, great for adult colouring books and kids drawings.
Copic Sketch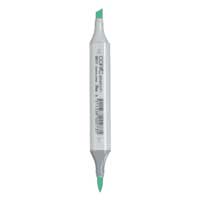 The Copic Sketch Marker features the super brush nib and a medium broad chisel tip at the other end of the shaped pen.
The super brush tip is nicely flexible good for blending and delivering a wide range of line thicknesses. The pen is oval-shaped for better gripping between the fingers and also won't roll off your desk.
The pens are refillable, taking 12 refills from a single various ink bottle.
Edding Calligraphy Pen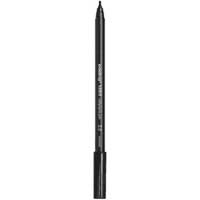 The Edding 1255 Calligraphy pen is fitted with a slim but soft brush nib that creates 1-5mm lines. The ideal tool for calligraphy writing on any surface.
Faber Castell PITT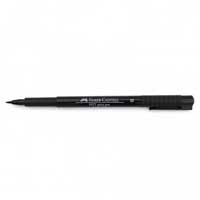 The Faber Castell PITT is a brush pen filled with pigmented high lightfast ink, waterproof and permanent and doesn't bleed through paper. Fitted with a flexible brush tip that keeps its shape.
Karin Brushmarker Pro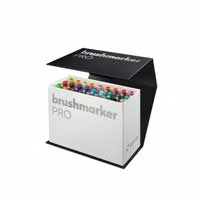 The Karin Brushmarker Pro features a Japanese quality flexible and very robust nylon nib. The pens are filled with 2.4ml of non-toxic dye-based paint, which is excellent for mixing, blending and creating tones.
Standard, metallic, skin and neon colours available
Available in sets of 10, 12, 26, 60 and 72, sets are arranged in a logical order to create colours
Molotow Aqua Colour Brush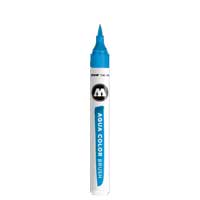 The Aqua Colour Brush is a no-nonsense brush tip pen filled with brilliant ink. Perfect for colouring, lettering and sketching.
Molotow 222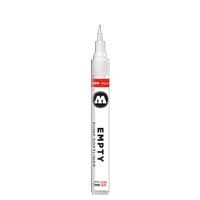 The Molotow 222 was the first-ever pump-action brush marker bought to market. Featuring a pumping system with capillary technology.
The markers empty, so you fill them with your own choice of paint or ink. Fitted with 1mm brush nibs which can be changed.
Molotow Empty Brush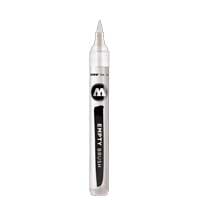 A standard empty brush marker fitted with an exchangeable fibre tip. Fill with your favourite ink or paint.
Molotow Aqua Ink Pump Softliner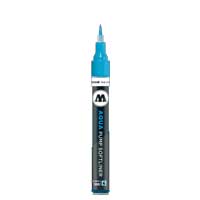 A pump-action brush-tipped soft liner pen filled with an odourless water-based ink that can be diluted for special effects.
12 colours
Suitable for children
Molotow Grafx UV-Fluorescent Softliner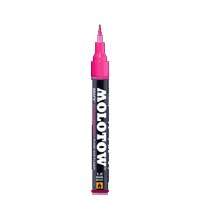 The Grafx Softliner marker includes an interchangeable 1mm brush tip and is filled with 30ml of fast-drying ink. The ink is alcohol-based and provides a very intense fluorescent colour under UV-lighting
Molotow Calligrafx Softliner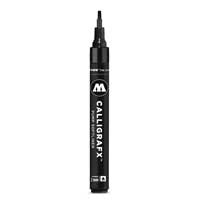 A brush pen for calligraphy writing featuring Molotows renowned pump action system. Fitted with a 2mm chisel brush tip.
Stylefile Brush Marker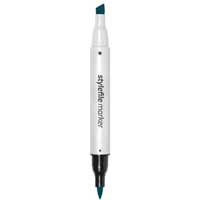 The Stylefile Brush Marker is filled with xylene-free alcohol-based ink—a double-tipped pen featuring a brush and chisel tip.
Ergonomically designed and colour coded for easy reference
Tombow ABT Dual Brush Pen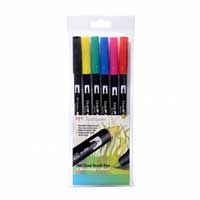 The Tombow ABT Dual Brush Pen is a twin-tipped marker with a soft brush tip capable of producing thin and thick lines. It also features a fine tip. Filled with odourless water-based ink.
Tombow ABT Pro Alcohol Marker
A pro brush marker filled with slow-flowing alcohol-based ink for unparalleled accuracy. Fitted with a fine brush tip and chisel tip
Uni-Posca PCF 350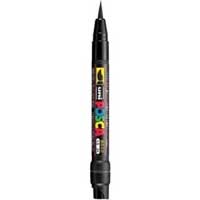 Uni-Posca PCF 350 is fitted with a fine brush tip and features a pump system to distribute vibrant water-based pigment paint that doesn't bleed through paper.
The brush tip can produce lines of 1-10mm
Winsor & Newton Brush Marker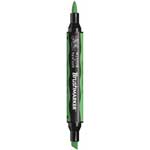 The Winsor & Newton Brush Marker is a versatile pen featuring both a brush and broad chisel tip. Filled with streak-free translucent alcohol-based ink.