Neon Spray Paint with a range of fluorescent colours to choose from made by some of the best paint manufacturers across Europe.
Neon colours are extremely bright variations of primary and secondary colours that emit light and are luminescent.
Flame Blue Neon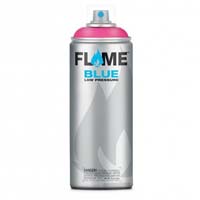 Flame Blue Neon is an acrylic based neon spray paint with a matt finish. The high opaque paint's supplied in a low-pressure spray-can and is suitable for indoor and outdoor use on most surfaces in all weathers.
Available in 4 intense neon colours, which include
Fluo green
Fluo yellow
Fluo orange
Fluo pink
Sold as single spray-cans, packs of 12, 24 or 36.
Molotow UFA Neon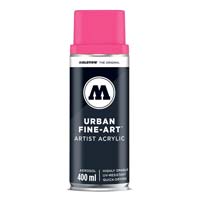 Molotow UFA Neon is a high pigment acrylic based spray paint with a permanent opaque finish. Supplied in a 400ml Spray Can.
Available in 5 Fluorescent colours which include
Blue
Green
Pink
Orange
Yellow
Molotow Premium Neon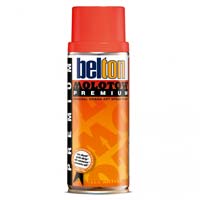 Molotow Premium Neon is a highly opaque, all-season fluorescent paint that'll work on most surfaces. Supplied in 400ml spray-cans that incorporate the soft vari-valve for optimal control. Seal with Molotow UV varnish for excellent UV resistance.
The paint finish looks stunning when used in conjunction with backlighting.
Available in 8 neon colours which include
Neon Blue
Neon Green
Neon Orange
Neon Pink
Antistatic Neon Red
Neon Turquoise
Neon Violet
Neon Yellow
Sold as single spray-cans or in packs of 6
MTN 94 Neon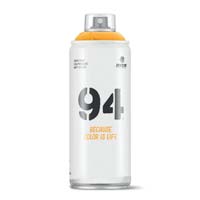 MTN 94 Neon features a fast-drying modified alkyd base and a matt finish. A purpose-made graffiti paint that doubles up as a DIY spray paint also.
Supplied in a low-pressure spray-can with a standard skinny cap.
Available in colours
Fluorescent Blue
Fluorescent Green
Fluorescent Fuchsia
Fluorescent Orange
Fluorescent Red
Fluorescent Violet
Fluorescent Yellow