Water-Based Spray Paint is clean and versatile for various uses such as artwork, crafts and DIY applications. Water-based formulas are the safest of all spray paints to use and kinder on the environment.
Water-based spray cans are suitable for both interior and exterior use. The non-toxic, low odours allow for indoor use. Other paint bases such as alkyds, synthetics, nitro-combis etc., are only really suitable for exterior use unless spray masks are incorporated.
Water-based spray paint includes…
MTN Water Based Spray Paint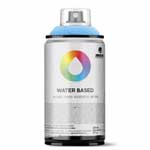 MTN Water Based is an extremely popular water-based spray paint with high-quality pigments. Made with water-soluble resins so the paint can be removed while wet. The paint has a matt finish and is waterproof once dry. A Low-pressure spray-can, with an anti-clog valve.
Works on most surfaces
Available in 300ml and 100ml cans
52 Colours
Molotow One4all Acrylic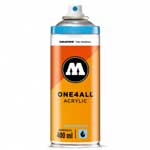 Molotow One4all is an acrylic 85% water-based paint that can be applied wet on wet. Once dry, the paint is flexible with excellent UV resistance.
Low-pressure 400ml spray can
Supplied with a blue dot soft cap
Available in 24 colours
Matt Finish
Molotow Coversall Acrylic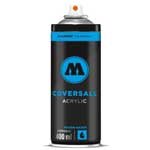 Molotow Coversall Acrylic is a highly pigmented water-based acrylic paint with an ultra matt finish. The paint's very opaque with good UV and weather resistance, so it is suitable for all-season use outdoors.
Vary-Valve System gives excellent control and handling.
400ml cans
Orange Dot Fat Cap
89 Colours
Amsterdam Spray Paint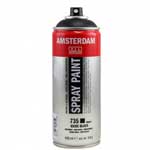 Amsterdam Spray Paint a low-pressure water-based acrylic spray paint suitable for indoor and outdoor use. 400ml spray-can, supplied with a standard skinny cap.
Fleur Chalky Look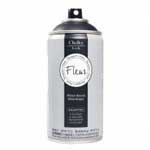 Fleur Chalky Look is a decorative paint suitable for indoor crafts. A very low odour water-based paint that provides a chalky matt finish.
300ml Spray Cans
26 Colours