Stone Effect Spray Paint is highly realistic, allowing you to create the stone look on your home's artwork, craft projects, and architectural features.
Stone Spray Paint can be applied to items such as vases and ceramic plant pots or areas in your home, such as the fireplace, to create a real stone look.
Montana Granit Effect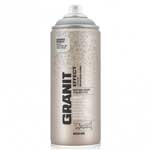 Fine plastic particles have been added to a water-based spray to create a realistic granite effect finish. for the best results, prime the surface beforehand with white or another light colour.
Suitable for pretty much all surfaces, including ceramic, metal, wood, stone etc
It can be used in conjunction with Montana Gold,acrylic-based paints and markers.
Montana Granit Effect Is Available In Colours
Montana Marble Effect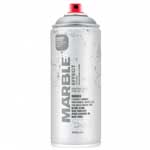 Montana Marble Effect is a high coverage paint incorporating fine paint strands that create a highly realistic marble finish.
Supplied with a suitable cap for covering areas and calligraphy writing, adjust to spray lines vertically, horizontally or somewhere in-between.
Suitable for use on most surfaces
400ml spray-can
Compatible with Montana Gold, acrylic-based paints and markers
Montana Marble Effect Is Available In Colours
Rustoleum Stone Spray Paint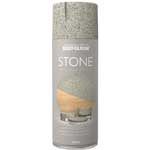 Rustoleum Stone Spray Paint provides a textured finish of multiple tones that makes the surface look like real stonework.
Rustoleum stone is an indoor-only spray paint that's cleanable with soap and water. For the best protection and finish, apply a clear topcoat. Let the stone spray dry for at least four hours first.
Rustoleum Stone Is Available In Colours
Black Granite
Bleached Stone
Granite Stone
Grey Stone
Mineral Stone
Pebble
Siena Stone
Slate
Travertine
.
Plastikote Stone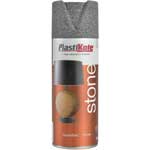 Plastikote Stone is a stone spray paint that provides the stone look and feels thanks to the multi-colours and textured finish. Works on most surfaces, add Stone Touch Clear Sealer for enhanced protection and longevity.
Plastikote Stone Is Available In Colours
Gotham Grey
Manhatten Mist