Rose Gold Spray Paint is a metallic mix of gold, silver and copper. A favoured colour in many arts, craft and DIY applications.
Here are the best Rose Gold Spray Paints
MTN Metallic Rose Gold Paint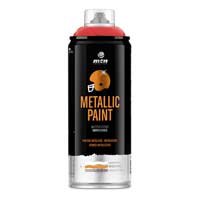 MTN Metallic Rose Gold Paint is a solvent-based acrylic containing significant amounts of pearlescent pigments. The paint dries fast, leaving a high shine Rose Gold finish.
Works on most surfaces
Suitable for interior and exterior use
Rustoleum Rose Gold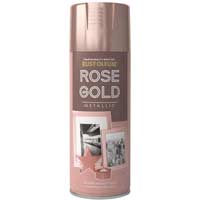 A metallic Rose Gold spray paint from Rustoleum. The paint dries fast but is suitable for indoor use only.
Plastikote Rose Gold Enamel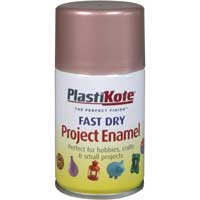 A satin finish Rose Gold enamel spray paint suitable for both indoor and outdoor use—a good DIY paint with a long-lasting and non-fade finish.
100ml Spray-can
Suitable for most surfaces