Here we have a wide range of Paint Pens and Markers by highly reputable pen makers and paint mixers worldwide.
Paint Pens are suitable for many arts, street art, DIY, industrial and work applications. There's a variety of paint types available, from waterbased to alcohol, so you're sure to find the perfect paint marker pen for your work line.
Clash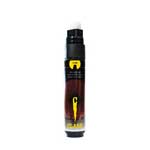 Clash markers are filled with permanent gloss paint with 12 colours to choose from with a 6mm bullet tip or 15mm chisel tip.
Dope Slug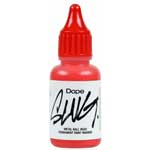 The Dope Slug is filled with alcohol-based paint, which is weather-resistant and hard to buff. The metal tip allows paint application on any surface.
Edding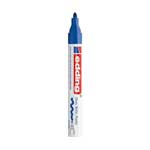 Edding paint pens include the 780 (fine nib) 750 and 751 (bullet nibs). They are filled with opaque lacquer paint. Marks most surfaces. Available in 14 colours.
Edding 950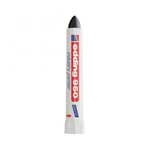 The Edding 950 is a permanent paste marker, a temperature and weather-resistant paint that'll write on any surface, even on rusted metal and dusty concrete. Features a cap that doubles up as a sharpener.
Grog Cutter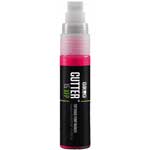 The Grog Cutters filled with Xtra-flow, an ultra-fine grounded pigment alcohol-based paint that leaves a permanent glossy finish. Polyester quick flow tips in sizes 8, 15 and 30mm. 16 Colours Available.
Grog Squeezer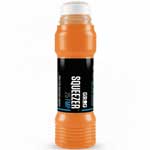 Squeezy markers filled with Grog Full Metal Paint. Highly weather-resistant with a superb glossy finish. The markers are fitted with woven tips and are refillable. Available in 19 different colours. Large range of tip sizes from 5-25mm
Krink K-32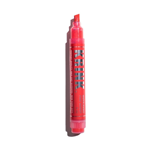 Krink offers a range of paint pens. The K-31 is a waterbased paint marker that is available in 11 colours. The paint's highly opaque and smooth flowing ideal for canvas and paper—chisel tip for thin and thick lines.
Krink K-42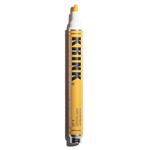 The K-42 is a solvent-free paint marker that leaves a permanent finish that's fade and water-resistant. Round tip with 22 colours to choose from.
Krink K-55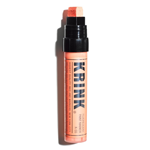 The K-55 is an ultrawide marker filled with odourless acrylic based paint that's suitable for indoor use. The marker has an ultrawide tip. The colours include five fluorescents that glow when backlit and standard black, silver and red.
Krink K-66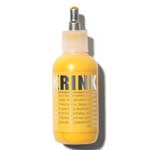 The Krink-66 is fitted with a steel tip which works in conjunction with permanent, pigmented and opaque paint to write on any surface, rough or smooth. A favourite paint pen of street taggers for creating drippy effects.
Krink K-80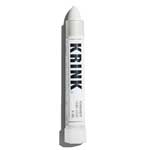 The K-80 is a solid paint stick that writes on all surfaces. Once dry, the paint will stay there permanently and won't rub off. 5 quick-drying and fade-resistant colours available.
Markal B Paintstik Marker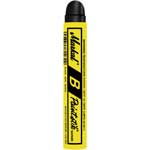 A solid paint stick shaped like a crayon. The Markal will write on all surfaces even when oily, icy or wet. The finish is resistant to UV rays and the weather—11 Colours to choose from.
Montana Acrylic Marker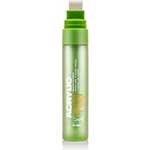 An acrylic marker pen filled with high coverage water-based paint that's lightfast and abrasion-proof. Built-in flow control pump valve and the tips are replaceable in tip sizes 2mm, 0.7, 15mm and 50mm in 24 colours.
Molotow One4All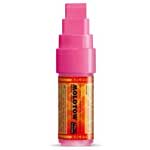 The legendary One4all paint from Molotow is available in a pump paint pen. Featuring Molotows capillary system, which is patented and won't be found in any other pen. The capillary system works with the Flowmaster pump-valve for the ultimate flow control.
The paint is an acrylic-based hybrid mix that works on most surfaces with 50 Colours available. Tip sizes range from 1.5-20mm.
Molotow PP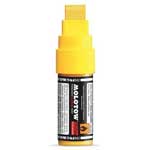 An alcohol-based paint pen filled with highly pigmented paint that'll write on any surface. Available in 15 colours and tip sizes 15mm and 20mm, chisel or T-tip.
Molotow Scrawl Stick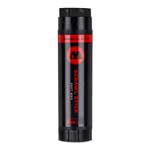 A soft wax marker that produces rich colours. The formulation allows writing on most surfaces, even when wet making the Scrawl Stick a good choice for tagging in unfavourable weather conditions. Features a rotating mechanism to extend the paint stick. Available in 5 colours.
MTN Water Based Paint Marker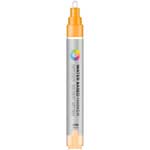 A water-based paint pen with a round nib is ideal for arts, crafts, and fine art applications—tips of 3 and 5mm available in several colours. The MTN Water Based Paint Marker will work on most surfaces.
MTN 94 Paint Marker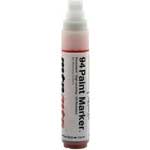 MTN 94 is a permanent opaque enamel paint that's extremely difficult to buff. The marker features a 15mm tip and is refillable.
On The Run
On The Run pump, paint markers are available in 19 different colours. The finish is permanent, brilliant and glossy. Fitted with a 15mm synthetic tip.
Sakura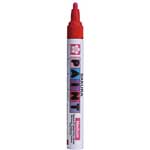 Sakura paint pens write on most surfaces, both light and dark. Filled with xylene paint, Sakura pens are available with bullet and chisel tips.
Sakura Solid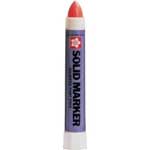 You can use Sakura Solid markers on any surface. The standard versions are available in 10 colours. There's also a slim, micro and jumbo version, so you have a choice of thicknesses. Finally, there's an extreme version for high and low temperatures from -40c to 100c.
Sakura Solid Glow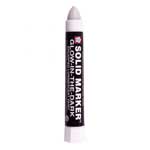 The Sakura Solid Glow is a stick of photoluminescent paint that writes on all surfaces. Once written, activate the paint with light, and it'll glow for up to 30 minutes. The paint's made with safety grade pigments that glow longer than conventional glow in the dark paints.
Uni-Posca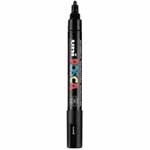 Uni-Posca Paint Pens are filled with water-based pigmented paint, which will write on most surfaces. The paint is very vibrant and doesn't bleed through paper. Available in various colours and tips, including brush, bullet and chisel.
Uni Paint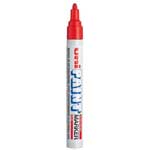 Uni paint pens are filled with oil-based paint that'll write on any surface, leaving a permanent finish. 9 colours available in bullet and chisel tips.
Paint Pens FAQ
What Type Of Paint Do Paint Pens Use?
Paint pens are filled with water-based, acrylic, alcohol-based or oil-based paint. Each has its own characteristics water-based has low chemicals and a low odour, acrylic paint pens give a brilliant deep finish, alcohol pens dry very quickly, and oil-based pens can be used on anything and leave a permanent waterproof finish suitable for the outdoors.
What's A Solid Paint Marker?
Whereas standard paint pens and markers deliver the paint through a fibre, plastic or metal tip, Solid markers are a stick of solidified paint. The stick of solid paint will write on any surface, no matter how rough, smooth, dusty, rusty or wet. Once dry, the paint's permanent and waterproof. The Solid Paint marker has a rotatable base to extend the paint stick as it wears down when writing.
What's The Best Paint Pen For Indoors?
Water-based paint pens are safe to use indoors. The low odour formulations ensure you don't inhale any unpleasant chemicals. Waterbased paint pens include the Krink K-32, Montana Acrylic and Uni Posca.
What's The Best Paint Pen For Smooth Surfaces?
Acrylic-based and alcohol paint pens and are a good choice for smooth surfaces. They'll write on surfaces such as stone, ceramic, glass, and metal. Acrylic paint pens include the Krink K-55, Molotow One4all and Montana acrylic marker. Alcohol paint pens include the Dope Slug, Grog Cutter and Molotow PP range.
Are Paint Pens Waterproof?
Oil-based paint pens are waterproof once dry and will write on all exterior surfaces smooth and rough.  Oil-based paint pens include The Krink K-73 and Uni Paint marker.
Do Paint Pens Wash Off?
Most waterbased and acrylic paint pens can be washed off when wet. Once dry, they will become permanent and near impossible to remove with soap and water.
Do Paint Pens Dry Quickly?
Paint markers are designed to dry quickly. How quick depends on the paint base of the marker you're using and the conditions you're using the pen in. For instance, an alcohol-based pen used indoors in the middle of summer will dry much faster than an oil-based pen used outdoors in winter. Alcohol and acrylic based paints dry the fastest oil-based paints dry slower but offer better permanence and weather resistance.
My Paint Pen Is Leaking. What Should I Do?
Leaking pens are usually caused by pressing the nib down to hard on the surface you're writing on. Clean the nib, shake the pen and try again. Only ever press as hard as you need too.
How Do You Store Paint Pens?
Different manufacturers have different recommendations. Some recommend that the pens are stored horizontally, while some say nib down to prevent drying out. Some pen makers insist it doesn't matter as long as the caps on firmly.
Are Paint Pens Refillable?
Some paint pens are refillable, while others can only be used once. Refillable paint pens include Molotow One4All, Grog Squeezer and OTR markers.
Can You Buy Empty Paint Pens?
Yes, you can certainly buy empty paint pens that you can fill with your own paint. Grog, Molotow, Montana, On The Run and Dope sell empty markers.