Create a realistic-looking metal finish with Metallic Markers, which allow writing and filling on a wide range of surfaces.
The markers featured are available with various tips filled with a selection of metallic colours in ink or paint.
Whatever your writing requirements, you're sure to find a metallic pen that'll suit your needs. Metallic Markers are suitable for arts, crafts and DIY projects.
Molotow Burner Markers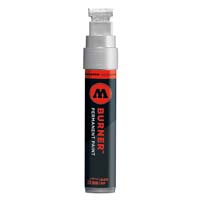 Molotow Burner is a legendary metallic paint amongst street artists and is now available in a marker. The marker pen incorporates the Flowmaster pump valve for quick and even application, especially useful when filling large areas.
Molotow Burner is filled with alcohol-based metallic paint and includes a 20mm T-tip.
Available in metallic
Black
Blue
Copper
Chrome
Gold
Red
Molotow Liquid Chrome Marker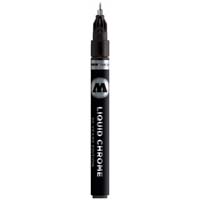 The progressive development of the much-loved Burner ink spawned the liquid chrome marker. The pen writes high-gloss mirror-like lines thanks to the special alcohol-based ink.
The finish is permanent, highly opaque and highly pigmented with good UV and abrasion resistance. The marker writes on most surfaces.
Molotow One4all Metallic Markers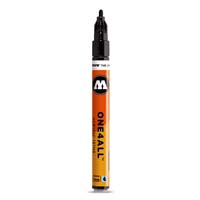 Molotow One4all metallic markers are available in a wide range of tip sizes in rounded, calligraphy, high flow and chisel tips. There's also a twin-tipped version available.
The markers have a built-in capillary system, Flowmaster pump valve and mixing balls. All work in unison to provide accurate mixing, flow and distribution of the metallic paint.
One4all markers are filled with acrylic-based hybrid metallic paint and are refillable. The paint dries quickly is opaque with a semi-gloss finish.
Available in metallic
Black
Blue
Light Green
Pink
Silver Gold
Molotow Chalk Metallic Markers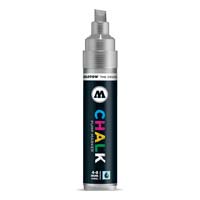 Molotow Chalk markers ar for those times when you need a temporary metallic line. The marker's filled with water-based chalk ink that writes on almost any smooth surface and dries fast.
The markers are refillable and allow the changing of tips.
Available in metallic gold or silver
On The Run Calligraffiti Marker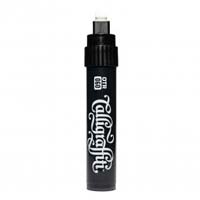 A metallic marker from On The Run made for writing drippy calligraphy letters. Filled with permanent metallic copper paint and fitted with a 20mm tip.
Sakura Calligrapher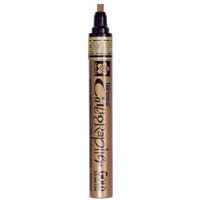 The Sakura Calligrapher is filled with rich and opaque metallic ink that's permanent on nearly all surfaces and remains waterproof and resistant to fading.
It is supplied with a square chisel tip in 1.8mm or 5mm.
Available in metallic
Black
Copper
Gold
Silver
White
Uni-Posca Metallic Markers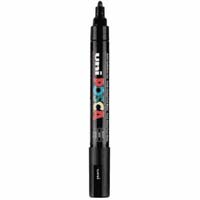 Uni-Posca markers contain metallic water-based pigmented paint, which writes on any surface and won't bleed through paper—fitted with a broad chisel tip of 8mm.
Available in metallic
Blue
Green
Pink
Red
Violet
Zig Posterman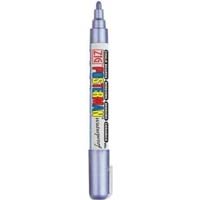 The Zig Posterman is a versatile metallic marker that writes on most surfaces. The markers fitted with a 6mm chisel tip, and the finish is lightfast and waterproof.
Available in metallic
Brown
Blue
Green
Pink Violet
Winsor & Newton Metallic Markers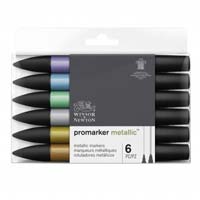 Winsor & Newton metallic markers are filled with alcohol-based translucent ink it's malleable and can be blended with other inks.
The pens are twin tipped with a bullet nib and chisel tip for producing lines of fine to medium.
The set includes six markers with metallic colours
Blue
Green
Gold
Shimmering Red Gold
Silver
Violet