Metal Marker pens are available in ink or paint from a selection of reputable pen makers. All the Marker Pens listed here are designed to write on metal and other hard non-porous surfaces.
Metal markers are filled with water-based ink and paint and alcohol-based ink and paint.
Ink Metal Markers
Zig Posterman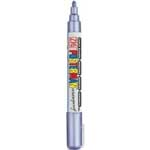 The Zig Posterman's filled with lightfast, waterproof ink that'll write on metal. Various tip sizes are available from fine to ultrawide in 17 different colours.
Sakura Touch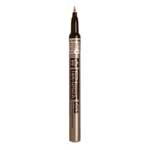 Sakura Touch pens are permanent markers with a range of tip sizes and colours on offer.
Sakura Identi Pen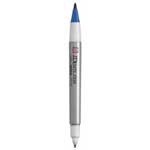 The Sakura Identi Pen is a twin tipped pen with a fine plastic tip and fibre tip for more heavy-duty applications such as metal writing. 7 Colours available.
Krink K-51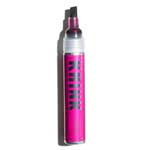 The Krink K-51 marker boasts a 7mm chisel tip and is filled with alcohol-based, solvent-free ink. 9 colours available.
Marsh 88-FX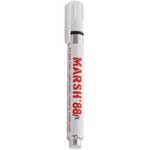 A marker for heavy-duty usage filled with alcohol-based pigmented ink. Reversible tip of 3mm bullet and 5mm chisel. 9 colours available.
Edding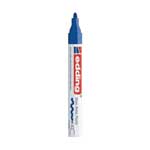 Edding permanent markers are suitable for writing on metal. Fine, bullet and chisel tips available in a variety of widths and colours.
Magic Ink Majestar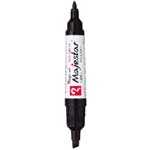 Twin tipped alcohol-based markers in 0.8-1.2 and 2.5-6mm in 12 colours.
Molotow Dripstick Rollerball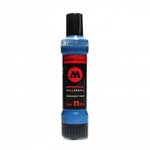 The Molotow Dripstick is a squeezy marker fitted with a spring-loaded 3mm rollerball offering a unique control level. Filled with fast-drying alcohol-based Ink. available in 6 colours
Paint Metal Markers
Dope Slug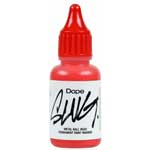 The stout Dope Slug marker features a metal nib and is filled with hard to buff weather-resistant alcohol-based paint. Available in 7 colours.
Edding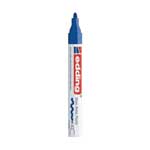 Edding also has paint markers that work well on metal. They are the 750, 751 and 780 pens featuring lacquer finish paint with high opacity in 14 colours.
Grog Squeezer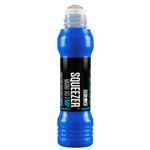 This squeezy marker from Grog is the tool of choice of many artists for creating drippy tags and lettering. A large range of tips in 20 colours is available. Filled with Grog Metal paint.
Krink K-75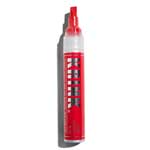 The Krink K-75 is loaded with alcohol-based paint with a choice of 6 colours. Supplied with a 7mm chisel tip.
MTN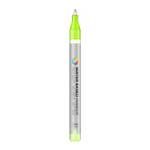 MTN offer a water-based paint marker in 5 different colours. Various tips are available up to widths of 5mm.
Sakura Metal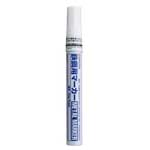 Sakura Metal Markers feature opaque xylene-free paint and a pump valve system for consistent control. 6 different colours available with tip sizes 2-10mm.
Uni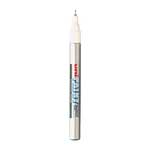 Two Uni markers work on metal. The Uni-Posca markers are filled with waterbased paint, while the Uni-Paint markers are filled with oil-based paint, which is more suited for metal writing. Various tips and colours available.