Graffiti Stencils are the most common method used for producing Street Art. The artist converts his/her artwork into a stencil using manual methods, Photoshop or even an online stencil generator.
The stencils then printed out and stuck over the top of the stencil material, then cut accordingly. Once cut, the artist can go out and produce their graffiti art using the cut stencil.
To make your own Graffiti Stencil, you will need
Stencil Sheets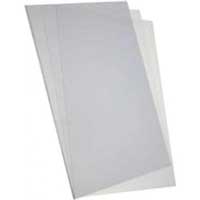 Both card and acetate plastic make good stencil material. The card is easier to cut than acetate, but plastic is more durable and can be reused several times.
300gsm card is preferable thicker card is more difficult to cut while the thinner card is usually too flimsy. 0.2mm plastic is about the right thickness for making stencils.
When making larger stencils, you may want to go with a thicker card/plastic as the extra durability helps handle bigger sheets.
Stencil Knives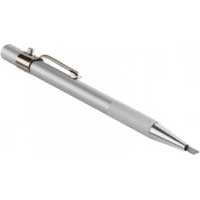 Stencil knives are usually sharp and thin with blades of 30-45 degree angles. You can use a standard retractable knife. There are, however, much better tools on the market for stencilling.
The Transotype Aluminium Cutter Pro is a precision tool for cutting. It folds has a metal guide and security lock. The ergonomic design allows the knife to be held for hours in comfort.
Transotype retractable blade knives have a pen-like body that retracts either 30 or 45-degree blades. These tools are ideal for smaller cuts and detailing when cutting your Graffiti stencils.
If you like to work with a selection of blades, This Knife Set includes 7 handles and 37 blades. Needlepoints a sharpening stone are included with a magnetic striped storage case—the ultimate knife set for creating graffiti stencils.
Cutting Mat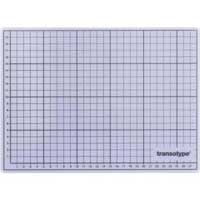 A cutting mat prevents you from cutting into your table or bench. The mats feature a grid for accurate measurement and allow for the taping of stencil materials, keeping your sheets in position. The pads are available in A4, A3 and A2.
Repositionable Adhesive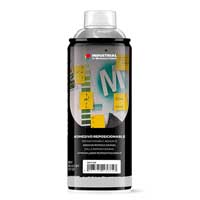 When creating your stencil, you'll likely have to position the layers before you tape them. Repositionable Spray Adhesive allows multiple movements of stencil layers before they're made permanent with tape. A convenient accessory that'll make your stencilling easier.
Stencil Tape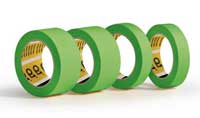 When cutting your stencil, positioning it and painting it, you need good quality masking tape that'll stick to most surfaces, stay in position and withstand the use of spray paints. While cheap masking tape will work, it'll make the job more straightforward by using a high-performance masking tape. Always use the best you can afford.
Click Here For Stencil Art Materials and Tools Prices & Availability