Glass Marker Pens enable writing on glass surfaces such as windows, mirrors and glass art and craft projects. Not all marker pens work on glass, and you must choose a pen that's up to the job.
We have compiled this list of marker pens that'll write on glass.
Edding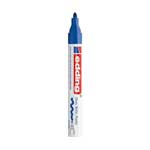 Edding paint markers are perfect for writing on glass. There's a range of pens with different tip sizes from 0.5-16mm. Tips include fine, bullet and chisel.
Edding pens are filled with high opaque pigmented or permanent ink in various colours.
Krink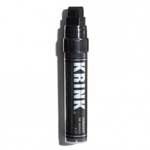 Krink Markers include the K-51 filled with dye-based ink that works on the glass, leaving a permanent, water-resistant finish. Fitted with a broad chisel tip for 7-15mm lines, available in 8 colours.
The Krink K-75 is filled with permanent alcohol-based paint and includes a 7mm chisel tip. Available in 6 colours.
Magic Ink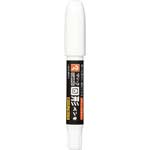 Magic ink provides 4 markers that work with glass. The first is the classic Magic Ink Marker filled with oil-based ink and fitted with a 7mm chisel tip.
The second is the Ganko Solid paint marker, an adjustable paint stick perfect for smooth surfaces.
The third is the Magic Ink Paint marker which is filled with alcohol-based paint which is waterproof and doesn't fade in sunlight. Options include a 1.2 or 2.5mm nib.
The fourth marker is the twin-tipped Majester which is filled with alcohol-based ink. Tip sizes of 2.5 and 6mm.
Molotow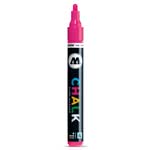 Molotow Chalk Markers are filled with water-based ink and provide a temporary finish making them the ideal marker for shop windows. Wipe the surface clean after use.
The markers are refillable and available in round or chose tip sizes 4mm, 4-8mm and 15mm.
MTN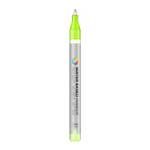 MTN Waterbased Paint markers adhere and dry to glass within 24 hours. Available in a range of tip sizes from 0.8-8mm.
Sakura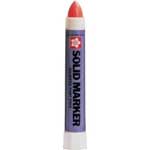 Sakura offers several glass compatible marker pens in various colours. Glass pens include…
Ceramglass – Water-based paint markers designed for writing on smooth surfaces. Choice of 1 or 2mm bullet tip.
Identi Pen – A double-tipped pen for writing on non-porous surfaces. Fine and broad tip.
Industrial Crayon Marker – A heavy-duty crayon made for industrial use. Permanent finish but removable from glass with hard rubbing.
My Name – An alcohol-based permanent marker with a fine tip, perfect for writing names on glass.
Paint – A permanent paint marker suitable for both light and coloured glass.
Pen Touch – An alcohol-based ink marker that dries quickly. Available with fine, medium, chisel and calligraphy tips.
Solid Extreme – A hardcore solidified paint marker ideal for writing on glass in low temperatures. Removable with spirits.
Solid Micro – Filled with oil-based pigment paint that even works on wet glass. Waterproof when dry.
Water Soluble – A water-soluble industrial crayon marker. Removable with water and a cloth.
Uni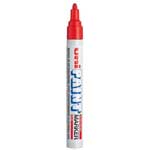 Uni-Paint markers are filled with oil-based paint that's ideal for coating glass. Fine, bullet and chisel tips available in the range from 0.8-8mm.
Uni-Posca pens are filled with opaque water-based pigmented paint. Available in a range of colours and tip sizes from 1-15mm.
Winsor & Newton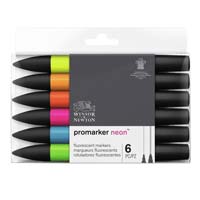 Winsor & Newton Pro Markers are filled with alcohol-based translucent ink. The pens are twin tipped with a broad and chisel tip.
148 colours available in the range.
Zig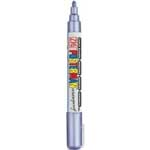 Zig Illumigraph pens are available in round and chisel tips. The pens are filled with fluorescent water-based pigment ink.
Zig Posterman pens are filled with opaque, lightfast, waterproof paint. A large selection of tip sizes ranges from 1-50mm.