Filler Spray is useful for dealing with holes, gaps and irregularities in surfaces that are to be primed and spray painted.
Filler Spray is typically used on metal and fibreglass surfaces but works on wood, plaster, and plastic, aswell.
Filler Spray Cans Include
Molotow UFA Filler Spray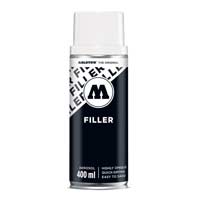 A high opaque white varnish filler that's easy to apply and sand once dry. Specially made for artists.
Hycote Filler Primer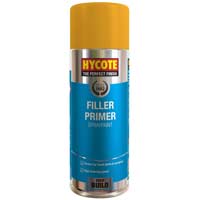 A high build filler primer that doesn't sag working especially well on metals and plastics.
Yellow colour for quick and easy identification
Excellent choice for automotive filling
Polyfilla Spray
Polyfilla Spray is the world-renowned filler in a can. Best used for filling holes in walls for DIY and decorative uses.
Dry and ready to paint in 2 minutes
300ml spray can