Chalk Marker Pens allow you to temporarily mark smooth surfaces which can be wiped clean after use or permanently mark canvas and paper for art applications.
Chalk Marker Pens Include
(Please follow links to view marker pens)
Molotow Chalk Markers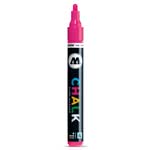 Molotow offer pump-action chalk markers filled with water-based chalk ink. The chalk pen dries fast and will write on all surfaces.
The marker pen is refillable and has interchangeable tips so you can adjust the width of lines drawn.
The pens can be purchased in singles or packs of six.
Available in tip sizes
4mm round
4-8mm chisel
15mm chisel
Available in colours
White
Black
Red
Neon Yellow
Neon Orange
Neon Pink
Neon Blue
Neon Green
Metallic Siver
Metallic Gold
Zig Posterman Wet Wipe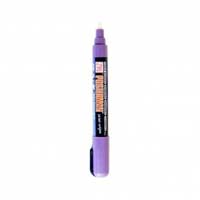 Zig Posterman Wet Wipe chalk marker pens are designed for art and craft applications writing on all smooth surfaces from blackboards to mirrors.
Filled with easy to wipe clean chalk ink that's lightfast and perfect for use indoors and only outdoors on dry, warm days.
Available In Colours
Burnt Sienna
Burnt Umber
Marigold
Metallic Violet
Orange
Buttercup
Metallic Green
Blue
Jubilee Cherry
Metallic Blue
Wild Heather