Main Content
Welcome To Urban Art Shop
We feature the very best Spray Paint, Markers, Ink, Paint and Accessories for today's Graffiti Writers and Street Artists from various renowned brands.
AKA Colours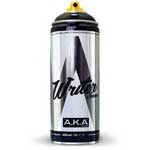 Specialist Grafitti spray from Valencia. AKA spray paint has been made in collaboration with street writers. The range includes matt finish paint in modular and high-pressure high capacity cans. Various colours are available along with a small range of caps.
Amsterdam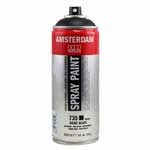 A range of waterbased spray paints for use on any surfaces. Low odour formula makes Amsterdam a good indoors and out spray paint. Nearly one hundred colours in the range from transparent to highly opaque.
Art Primo

Art Primo is a Seattle based art supply company with its own range of available markers in the UK. Various squeezable and solid markers available with different tips.
Chameleon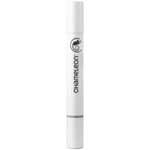 Chameleon offers innovative art tools for artists of all levels. Chameleon markers filled with alcohol-based ink are especially popular with the urban artist and hobbyist colourer. The double nib system allows for various effects such as shading, gradients, blending and more.
Clash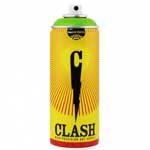 Clash is a high precision art supplier from Italy founded in 2001. Clash Spray Paints are a fusion of years of commercial paint making experience combined with the knowledge of top street and graffiti artists worldwide. Adding in the latest industrial paint making technology with stringent quality control for a brilliant range of urban art paints.
Copic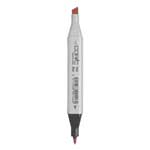 Copic Markers started life in Japan as photocopy safe markers, ok to use with photocopied work with dissolving the toner. It wasn't long before artists caught on and started using Copic markers which eventually found their way into the US, Canada and the UK. Markers made for the serious artist with a range of high-quality pens filled with alcohol-based ink with hundreds of colours to choose from.
Daycolors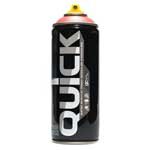 Daycolors spray paint was spawned from the automotive, industrial and decorative spray paint industry. Daycolors high-pressure acrylic spray cans are outstanding value for money and work well for various uses.
Domino
DOMINO is produced and distributed by FERCA SPRAY, a leading company for 50 years in the spray and established market benchmark. Among the first companies in Europe to be used as a propellant 'green gas', it has been recognized and rewarded for its organizational and production capacity.
Dope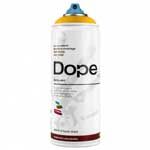 Dope Spray paint is perfect for the street artist as it's designed to work in all weathers and covers large surfaces quickly. The Polish company also does markers, refills and emulsion.
Dupli Color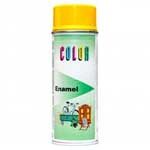 Dupli Color Spray paint is acrylic enamel automotive 'touch up' paint that works well for other applications, especially projects involving spraying on metal. An extensive range of vibrant colours that match typical auto colours.
Edding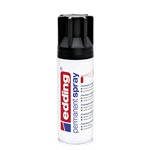 A range of acrylic spray cans for a wide range of applications. Highly versatile when used in conjunction with the interchangeable caps allowing lines of 1-14cm.
Edding Markers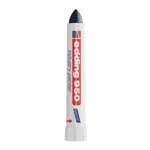 The Edding company has 'ink in their veins' distributing their products in over 110 countries. A wide range of markers and some spray cans available within their extensive range of products
Flame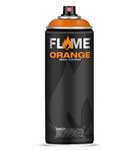 Flame Spray Paint is 100% graffiti delivering low- odour acrylic matt paint at high or low pressure. Flame has a range of colours that'll satisfy any artist.
Fleur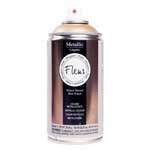 Fleur is restoration and decorative paint made in Italy. A range of priming, painting and finishing sprays suitable for many DIY applications and some artwork purposes.
Grog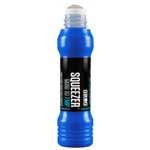 Grog was born from a passionate group of writers committed to making ink. Grogs high quality 'handmade in Italy' markers are a firm favourite with taggers across Europe.
Ironlak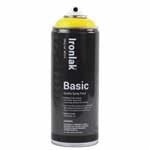 Australias first street art spray paint created by a young and enthusiastic Sydney street artist who wanted high-quality paint at a fair price. Ironlak Spray paint, ink and markers available in a wide range of colours.
Kobra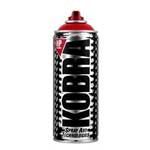 Kobra Spray Paint is a high covering all-weather paint that doesn't drip even I the coldest of conditions. the 100% acrylic formula guarantees the paint will adhere to any surface and combines well with other pigments. Kobra cans feature a special soft valve for precision control.
Krink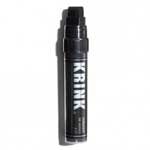 Krink markers and ink the brainchild of Queens street artist 'KR'. In the 80's good silver markers didn't exist, so KR created his own ink and markers to make bigger and drippier tags. Fast forward to today, and Krink is a renowned paint and ink marker brand.
Krylon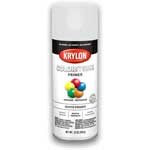 Krylon invented the spray aerosol can and today is the largest spray paint supplier on the planet with a vast range of cans, colours and finishes. Krylon is the number one choice for DIY applications and crafts.
Liquitex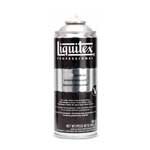 Liquitex is the original waterbased spray paint. The low odour makes Liquitex a good choice for indoor work. The paint can be removed when wet with water and sealed with varnish when dry to make it permanent.
Marsh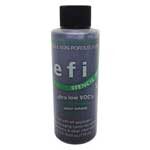 Marsh stencil ink comes in a convenient spray can or bottle so you can pour it into an empty marker. Marsh ink in both forms is ideal for producing drippy tags.
Molotow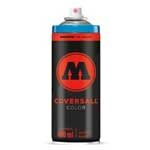 Molotow was the first global spray paint without mixing balls, a feature many other spray paint manufacturers have adopted. Launched in the nineties, especially for Graffiti work, the original cans had lower mist and sharper edges. Today there's a wide range of cans available for all Graffiti applications.
Monster Colors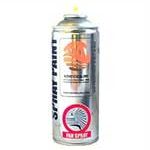 Monster Colors is the only real UK spray can brand and has become the go-to spray paint for various UK artists. A range of cans suitable for street art, DIY, automotive and industrial purposes.
Montana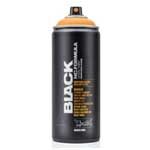 Montana Cans (AKA MTN) is an established Graffiti Spray Can company with a range of low chemical composition paints. The cans were first released in 1994, offering street artists healthier, more environmentally friendly spray paint.
NBQ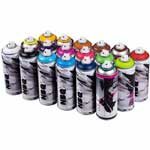 NBQ spray paint was made by street writers who wanted to provide a quality product to passionate artists at a fair price. NBQ stands for 'Never Be Quiet', the company motto and calls artists to produce work without censure.
On The Run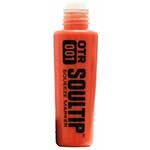 The original markers and flow pens developed especially for Graffiti artists. OTR has a considerable range of markers along with ink and paint refills.
Posca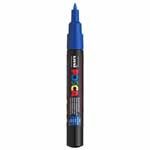 Posca is a paint marker, a favourite tool among many street artists worldwide. Posca pens are highly versatile and suitable for all creative levels, from rank beginner to professional.
Rustoleum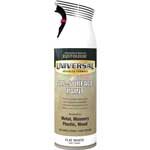 Rustoleum is a metal paint and primer in one. The unique makeup allows Rustoleum to be sprayed directly on top of the metal, even corroded metal. It's not just metal. There's a spray can in the range for all kinds of materials.
Sakura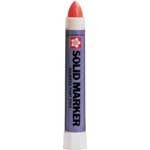 Sakura is a renowned century-old Japenese company who in the '80s released the ultra-fine nibbed 'Pigma pen' and the worlds first 'gel' pen, which was copied and used the world extensively over. Today the innovative company sells a wide range of high-quality markers and pens for arts and crafts.
Stealth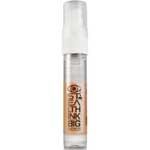 Invisible tagging markers with transparent ink invisible until exposed to UV rays. Once activated by sunlight, the ink remains permanent.
Tombow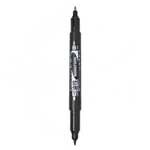 Premium waterbased (great for beginners) or alcohol markers from the legendary Japenese pencil makers who have been going for over 100 years. Tombow markers are viral among lettering artists.
Uni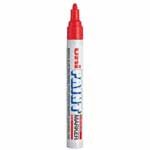 Uni offers an alternative to the much loved Posca paint markers. Filled with waterbased ink, oil paint or removable ink for chalkboards.
Winsor & Newton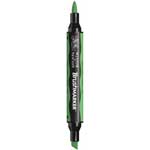 Winsor And Newton Brush Markers are a firm favourite with artists who like to work with alcohol-based ink. High-quality markers with the renowned brush tip and choice of a chisel or fine tip.